If you saw the singing acapello show "Merry Blissmas" last year in Zurich you will be pleased to know that the group of six –  Matthias, Tom, Claudio, Christian, Lucas and Viktor are back for another tour this year!
The show combines singing in both German and English with small sketches, a lot of humour and a great sense of fun. It's all very Christmassy and is just the thing to put you in the mood for Christmas cheer. So why not book a ticket for one of their two performances at the Papiersaal in Sihlcity in Zurich, grab yourself a Glühwein, sit back and get into the Christmas spirit?
Bliss are now on tour until Christmas and you can see them in Zurich on 14th and 15th December.
The Merry Blissmas Tour dates are as follows:
29.11.2013 Kulturfabrik Biglen

30.11.2013 Chollerhalle Zug

05.12. 2013 Campus Sursee

09.12.2013 & 10.12.2013 Theater Fauteuil Basel

12.12.2013 Halle Cons Disentis

13.12.2013 Kino Mararbu Gelterkinden

14.12.2013 & 15.12.2013 Papiersaal Zürich

17.12.2013 Schweizerhof Luzern

18.12.2013 Kursaal Interlaken

19.12.2013 Thurgauerhof Weinfelden

21.12.2013 & 22.12.2013 Yehudi Menuhin Forum Bern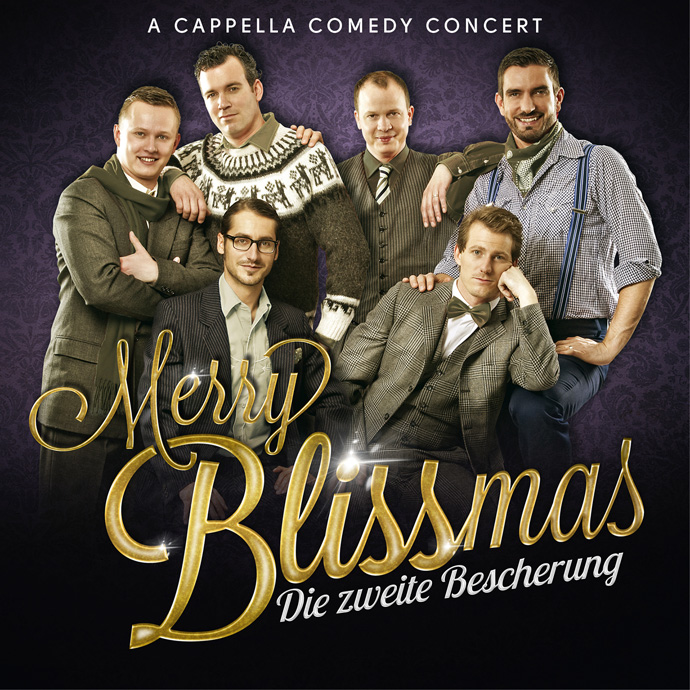 In fact if you enjoy the show and want to see them again next year, you are in luck as they will be touring Switzerland, Austria and Germany in 2014 with a new show called "Die Premiere".
For more information take a look at  the Merry Blissmas website.
***************************************************************
Feel free to subscribe to the blog at the top of the page to keep up to date with what's on in Zurich
Tags: Acappella in Zurich, Christmas ideas in Zurich, Christmas Shows in Zurich - Merry Blissmas, Merry Blissmas, Swiss Christmas, Zurich Christmas Concerts, Zurich events